UConn's Genetic Counseling Program
Preparing the Next Generation of Professionals to Translate Genomics for Health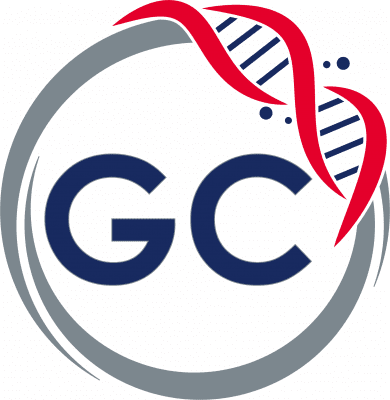 The Genetic Counseling Professional Science Master's Degree Program at the University of Connecticut is Connecticut's first and only genetic counseling program. The competency-based and engaging online program is designed to be responsive to the dynamic environment of clinical genetics. Immediately after joining the program, students can begin online clinical and professional development training. Graduates will be well prepared to pass the national certification examination and join the workforce as ABGC Certified Genetic Counselors (CGC®).
UConn's Genetic Counseling Faculty and Clinical Partners share a commitment to Life Transformative Education and Career Readiness Training for the future of our next generation of genetic counselors.
Our first class of seven students started this Fall 2023!
---
UConn GC Mission
The mission of the University of Connecticut's Genetic Counseling graduate degree program is to prepare the next generation of diverse genetic counseling professionals who can foster innovation, advocacy, and leadership in a technologically dynamic discipline for improved health care outcomes and lifelong learning.
---
Why UConn for your GC degree? 
Systems-based training addressing complex interconnections of genomics to health and in practice
A Professional Science Master's degree to meet workforce demands for transferrable skills
First semester rotations across genetic counseling practices for immediate engagement
Celebration of uniqueness and diversity toward improved genomic literacy and health outcomes
Online classes for flexible scheduling with a $2,000 stipend per year to offset fieldwork costs
Six 10-week rotations for experiential learning in diverse settings and communities
---